The Two Pines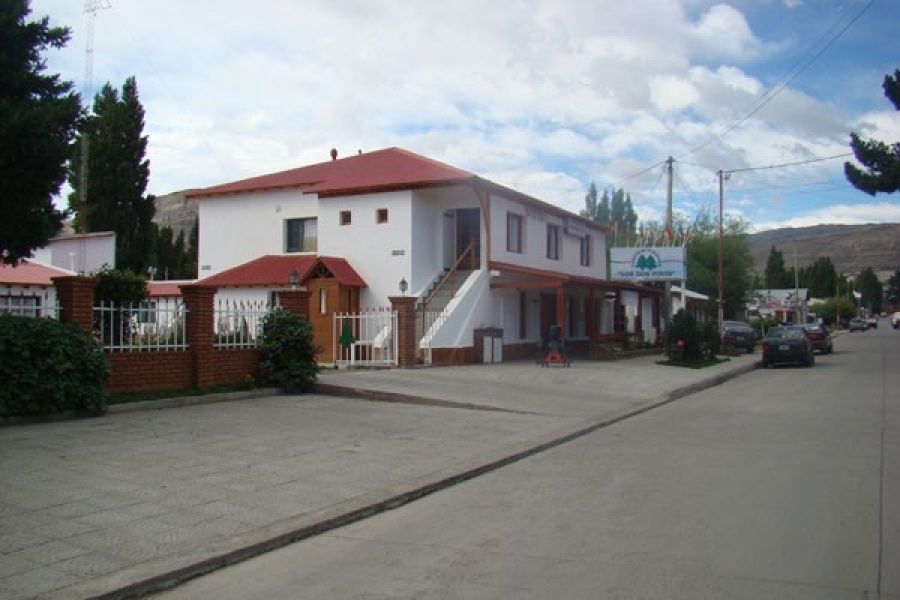 LOS DOS PINOS is in the place chosen by the first pioneers who settled in the area. One of its first objectives was to forester the site to be able to repair it from the strong winds that plague the place, using the waters of Arroyo Calafate, which runs just 30 meters from the place, to irrigate its trees as well as its plantations. This stream falls meekly from the highest peaks most of the year, but in the spring the thaw increases its flow and eventually overflows it. Until a few years ago, it was also an undisputed element for the recreation of children, who swam in it, fished and even used it as a skating rink in the winter.
For the friend of the walks, departing from Los Dos Pinos and bordering the stream, a few minutes away is the Antuco bridge, a name that was given by the villagers in homage to a pioneer family. Currently it is also known as the White Bridge. Just by crossing it we enter the old area of small farms that is gradually transforming into a residential neighborhood, and immediately, the Nimes lagoon dazzles us. This is a Municipal Reserve where you can see a stratum of native flora and fauna, mainly birds, such as flamingos, swans, a great diversity of ducks, macás, etc. Walking a little further north appears the majestic Lake Argentino. The landscape is overwhelming. In the background the snowy silhouette of the Cordillera de los Andes is drawn, the milky waters of the lake that are frequently visited by wandering icebergs and a rock island a few hundred meters from the visitor. Heading east, you reach the Gualichu Caves, where you will find cave paintings.
Los Dos Pinos is located at a strategic point, just 300 meters from Av. Libertador, the town center and the bus terminal station. The LOS DOS PINOS establishment occupies an area of 3,500 square meters where they operate:
02902 491 271
9 de Julio nº 358
Breakfast
Cable TV
Free parking
GYM
Room service
Shared bedrooms
Wi-Fi Lobby
Wi-Fi rooms
CONTACT THEM!
* All fields are required