Hotel Esplendor - Iglu Bar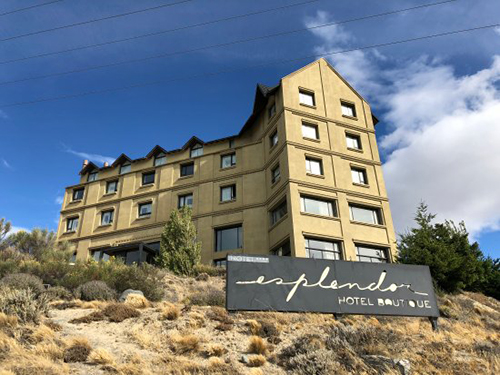 Our gastronomic space has an incredible view of Lake Argentino, offering guests the chance to enjoy some fantastic sunsets. The Igloo bar offers national and imported drinks and a menu with classic and signature drinks. It also offers the cafeteria service and different types of infusions.
The Restaurant is open in the months of October to May, offering the services of Lunch and Dinner.
The Lunch menu contains pizzas and sandwiches made with different breads. It also offers five options of main courses and entrees. This menu is also offered in the rooms (Room Service).
The dinner menu offers a gourmet cuisine menu, with regional products where you can choose different entrees and main dishes, including regional meats, such as Patagonian lamb or rainbow trout.
You will also enjoy the exclusive cava with the best wines in the country.
02902 492-454
Juan Domingo Perón n° 1143
Do you accept reservations?
Yes