Patagonia Queen Hotel Boutique 3*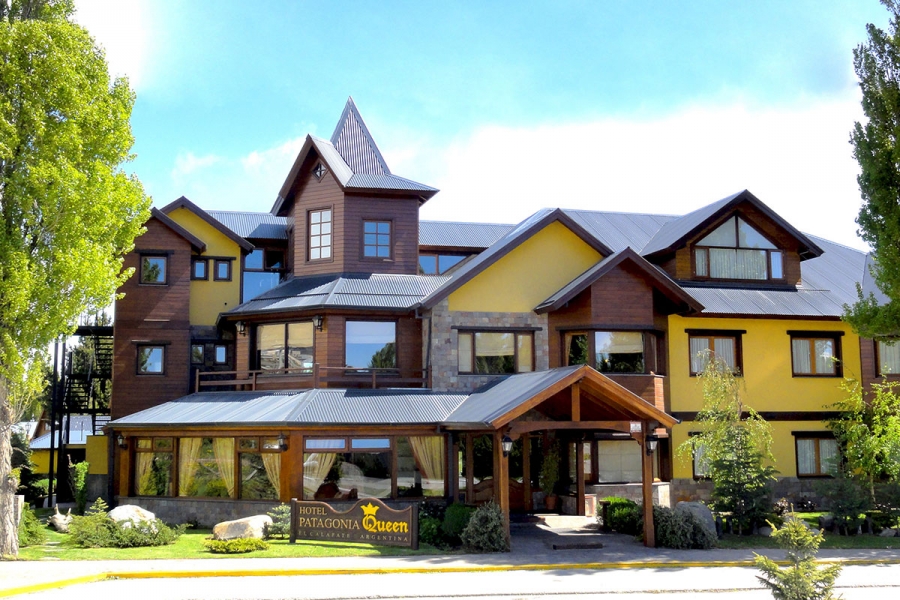 Patagonia Queen opened doors in November 2007. And it is built and decorated, with an architectural style, respecting the essence and the magic of the Patagonia, such as Porfido and Lengas, authentics materials only found in this part of the world.
We are strategically placed metres from the main avenue (100 metres from business area), and steps distance from Lake Argentino, will allow you to enjoy full contact with nature.
The hotel includes a Safety Plan against Fires (ISO), and its Evacuation Plan (LIC. J.M MARECOS - IUPFA).
This means that it is forbidden to smoke inside the hotel. The rooms are equipped with smoke detectors. It is only allowed to smoke in the permitted areas (balcony and the winter garden's deck).
Todas nuestras habitaciones están decoradas con un excelente mobiliario, y junto a sus pisos de madera, se sentirán rodeados de un cálido ambiente.
With a few rooms, modern facilities and elegant wood and Patagonian porphyry rock finishes, that displays a warmth and ease sensation.
And the most important characteristic of the hotel, is that Patagonia Queen, has a personalized service that only can provide a Boutique Hotel.
2902 496 701
Padre Agostini n° 49
Bar
Cable TV
Free parking
GYM
Jacuzzi in the room (bathtub)
laundry
Play Room
Safe
Wi-Fi Lobby