Estancia Cristina Lodge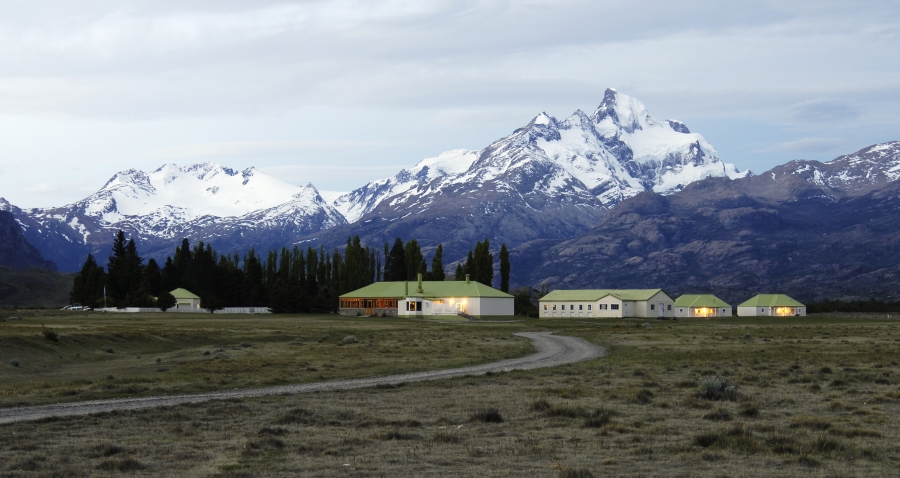 Located on the northwest coast of Lake Argentino, at the end of the Cristina Arm, Estancia Cristina keeps a unique corner in Los Glaciares National Park. Founded in 1914 by Joseph P. Masters and his wife, the Estancia still retains its essence, keeping alive the history of this pioneer family, which with effort and perseverance, made this inhospitable and lonely place, a small paradise; your home.
The Estancia Cristina Lodge offers an all-inclusive program that includes the transfer to and from the hotel in Calafate, navigation and approach to the main front of the Upsala Glacier, accommodation in the stay with full board with non-alcoholic drinks included and all the activities available within the Estancia area.
It has 20 rooms distributed in 5 cabins, each with 4 private rooms. All with bathroom, radiator heating and overlooking the North Hill and Estancia Valley. Its access is exclusively through navigation; for which it is essential that passengers stay in El Calafate the night before and after going to / from the Estancia.
From the Estancia you cannot access to visit the Perito Moreno Glacier, which is why, the two nights (pre and post stay in the Estancia that you must take) are usually used to coordinate this excursion that takes place from the city of El Calafate exclusively.
02902 491133
Parque Nacional Los Glaciares

Amenities

Bar

Breakfast

laundry

Restaurant

Wifi