El Calafate Balcony Experience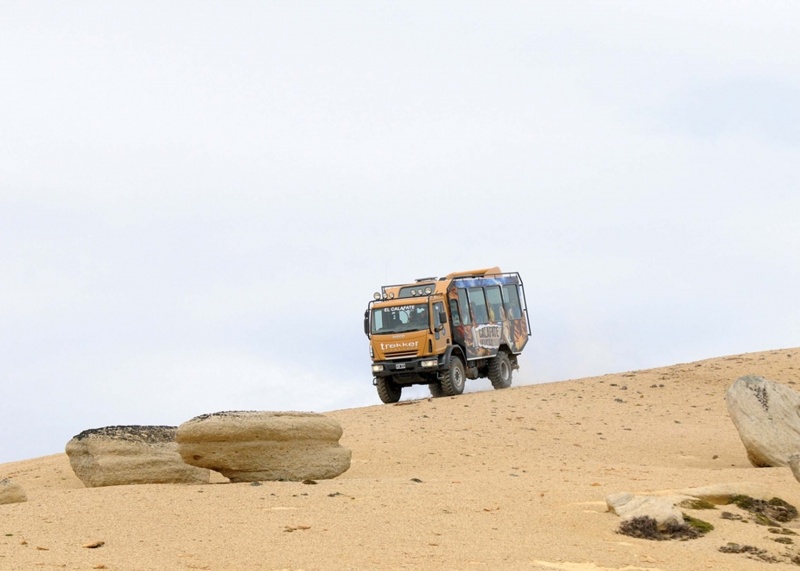 The "El Calafate Balcon Experience" excursion allows visitors to El Calafate
look out over an imposing natural viewpoint where you can enjoy a
Magnificent panoramic view of El Calafate and Lake Argentina. With departures
daily at 10am (includes lunch) and 3pm (includes snack), the excursion part
from El Calafate hotels and complete a 35-kilometer journey over
the line of hills located behind the town. The footprint takes us through landscapes
typical of the Argentine Patagonia. It reaches 1050 masl There, the
First stop is a natural viewpoint where passengers enjoy a
panoramic view of El Calafate, the central body of Lake Argentino and, if the
weather permitting, you can see the area of accumulation of glaciers, and the
Fitz Roy and Torre hills in El Chalten. A unique show Follow the path
to the Labyrinth of Stones, attractive only accessible with Mil Outdoor. He
it is a Cretaceous period formation that dates back 85 million years of
antiquity and was once the bed of a river. We take a snack at the confectionery
Huyliche and from there we begin the descent down the northern slope of the hill
until the Stone of the Hats, curious concretions of iron that only
found in four places in the world. After this trip to other ages of the
World history, we return to El Calafate with the view of Lake Argentino.
+54 2902 491446
Venta únicamente a través de agencias de viajes o WhatsApp