Nativos Experience Lagos y Cavernas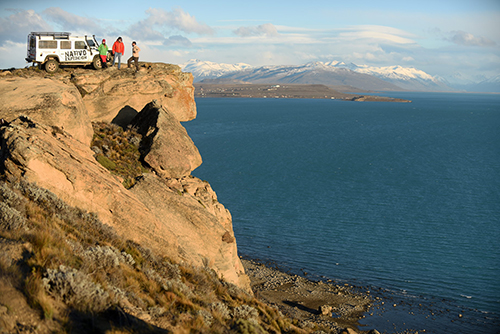 Half day tour in which 4x4 Land Rovers pass the shore of Argentino Lake, being ideal for the day of arrival or departure from El Calafate. The activity offers an anthropological and historical focus on the passage of man in these lands, rediscovering the experiences of the first expeditions that ventured into the unknown through the Santa Cruz River and Argentino Lake. The tour focuses on the history of the first contacts of the expeditionaries with the Tehuelches (natives of the region), crossing cliffs and marveling at views of Argentino Lake and the Andes Mountains.
Duration: Half Day
02902 489016
Degree of difficulty
means, medium
Start Time Excursion
11 y 18.00 hs
CONTACT THEM!
* All fields are required