Glaciers, MTB and Conservation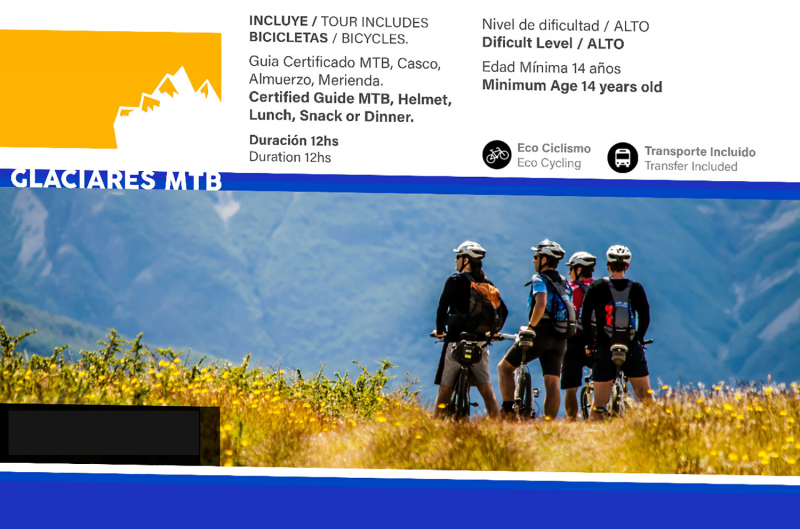 Mountain Bike Los Glaciares National Park: Demanding Difficulty. total travel in

Bike 40 km approximately 7 hours. Activity to be carried out from the age of 14

The tour starts at the hotels. Starting on Route 15 towards Nibepo Aike, traveling around 20 km to

Quiet rhythm through the mountain, once you arrive at the old post of the stay in the lagoon April 3, enjoy a talk

Explanatory of the history and geography of the place while preparing lunch. Then they begin the return to El Calafate.
02902 493860
Perito Moreno nº 95
Degree of difficulty
Demanding
Season
It operates from October to April