Safari Azul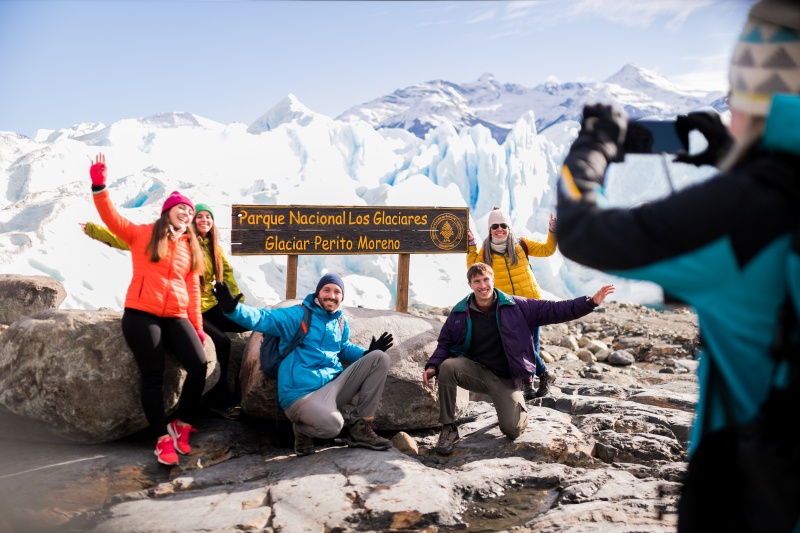 The Blue Safari is designed for those who, in addition to sailing in front of the Perito Moreno Glacier, dream of getting closer to the glacial ice!
The excursion begins in El Calafate when the bus leaves for Los Glaciares National Park. Once in Puerto Bajo de las Sombras, just 7 km from the walkways, we will take a boat to cross Lake Rico and, after sailing for 20 minutes, we will disembark on the opposite coast.
Little by little we will walk for 30 minutes, always with a view of the southern wall of the Glacier in case we are surprised by a thunderous landslide. Once next to the ice it will be time for an unforgettable experience... We will be able to fully enjoy its intense and varied blues, whites and its whimsical shapes.
We will have time to take many photos and then we will return to the boarding place always accompanied by an experienced guide. The total walk is approximately 1.30 hours through a natural terrain of sand and stones with some slopes and stairs . The route, one and a half kilometers long, will be along the coast of the lake and through a lush forest with views of the Glacier.
Finally we will take the boat to appreciate from the water and, a few meters away, the entire south face of the glacier and be able to see every detail of the marbled frozen wall.
Once at the port, if you have contracted the transfer service with Hielo y Aventura, we will take the bus to the walkways where we will have 2 hours to enjoy the incredible panoramic view. If you have traveled by your own means, you can freely choose the time spent visiting the walkways. In addition, they will be able to take advantage of this time to consume the food that they must bring from El Calafate.
We will arrive at El Calafate after traveling through the Patagonian steppe, with our soul charged with the natural energy of this unique glacier. We can't wait to be your hosts!
The Blue Safari takes place in a natural environment so the climatic conditions and characteristics of the glacier and its surroundings change daily. However, the excursion is not suspended as long as safety conditions allow it. We are waiting for you!
02902 492 205
Av. del Libertador n° 935
Season
Starts operating on February 1