Cabalgata del Glaciar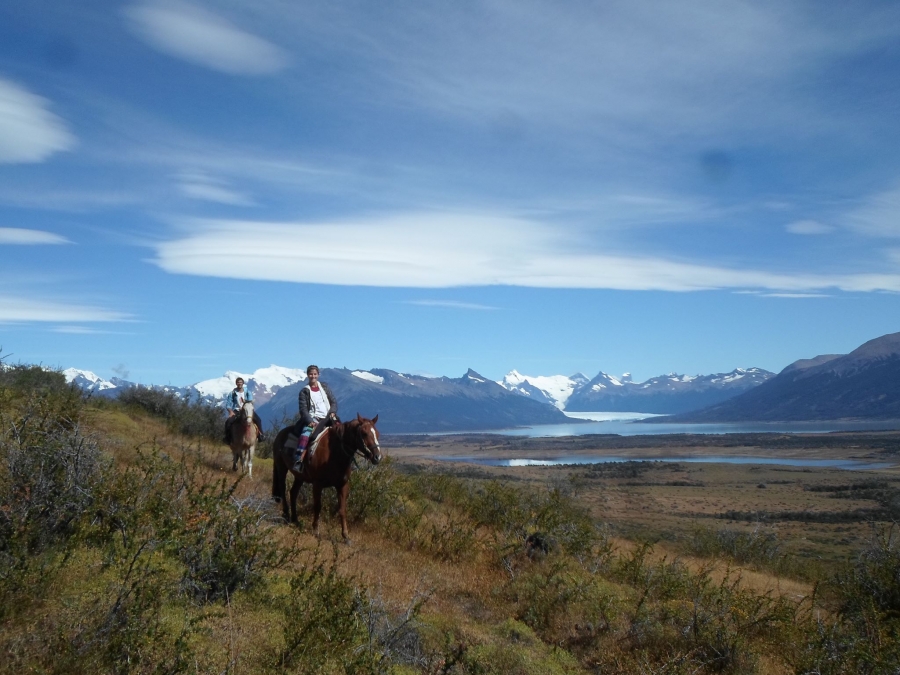 ROCA LAKE FULL DAY HORSEBACK RIDE
The excursion starts from El Calafate to Lago Roca Ranch, where the horseback ride begins. While riding you will enjoy incredible sights: "Perito Moreno Glacier", "Frias Hill", "Roca lake". "Moreno hill", "Magellan peninsula", "Camiseta" river valley. After the ride, a typical "bifeada criolla" (country style steaks) is served in Roca Lago campsite. The return is along the shore of Lake Argentino, ideal place for birdwatching. Finally, a typical "mate" (Argentinean infusion) is shared at the arrival to the ranch.
Ask for Trekking del Glaciar y Cabalgata limite con Chile
Duration: full day.
02902 498447
Ruta n° 15 a 42 km de El Calafate - Caltur EVT Av. del Libertador nº 1080
Degree of difficulty
Demanding
CONTACT THEM!
* All fields are required