Edelweiss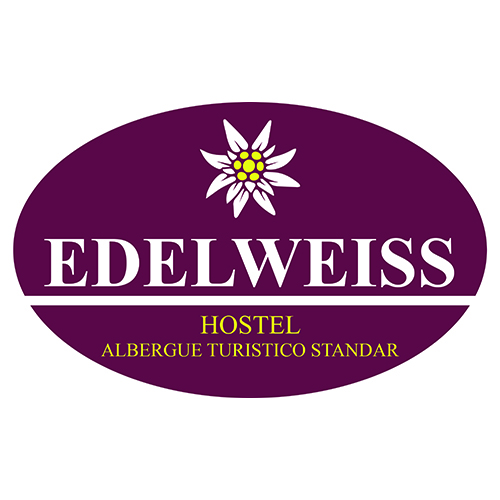 Standard Hostel
Edelweiss is the national flower of Austria and grows in the Alps. But
In addition, it is the name of the hostess of the Hostel: Edel, who will be
present to make your stay a pleasant experience.
The rooms are bright, quiet and above all
Comfortable things. The mattresses, sheets and quilts are of
Quality for your rest. The Simple Rooms have a
capacity for 3 people while in the rooms
Superior capacity is 6 people. Each space has its own
radiator to maintain a pleasant temperature at all times. The
Bathrooms are modern, neat and spacious, being shared
For all the guests.
Edelweiss Hostel has splendid lighting thanks to the
large windows. The living is a quiet and relaxed space,
ideal to rest, or work and listen to music from your
computer. The breakfast room also serves as a dining room and dining area.
reading throughout the day. The reception is at the entrance,
at your disposal for what you need. Anyway, the garden
front on a sunny day is the best recommended option for
contemplate the crystalline waters of Lake Argentino and sometimes, its
turquoise clouds
At Edelweiss Hostel we believe that there is nothing more beautiful than heaven
star of El Calafate, that's why we invite you to share our
passion for the infinite night, its secrets and its stars. The
Last Friday of each month is ASTRONOMY PARTY!
If the weather conditions allow it!
02902 488084
Calle Dra. Silvia Maiza n° 590

Cable TV

Free parking

Play Room

Shared bedrooms
Wi-Fi rooms