Guerrero House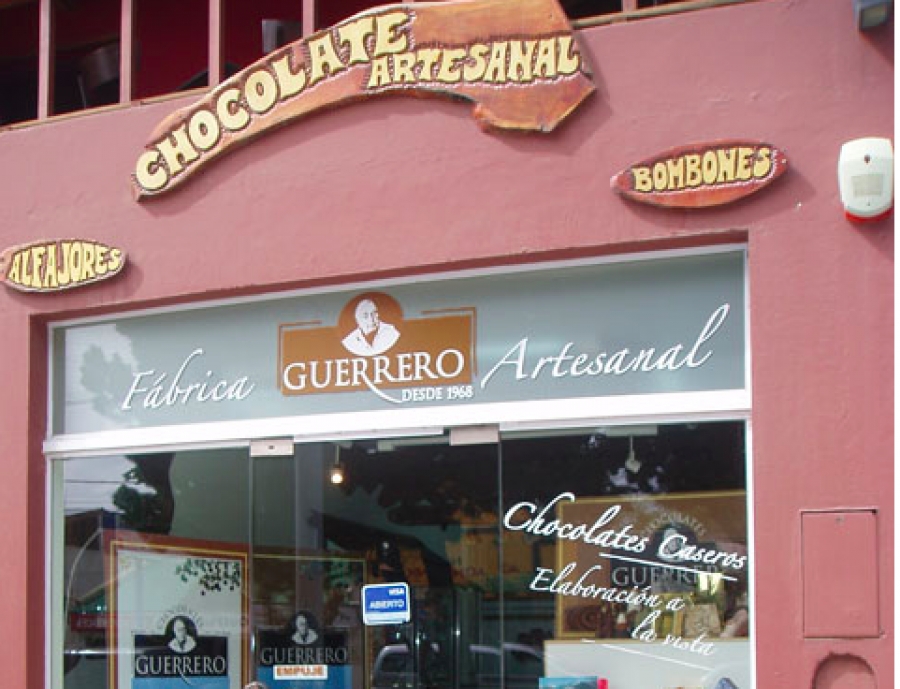 Welcome to Chocolates Guerrero
Since 1968 Casa Guerrero manufactures with manual elaboration and own recipes that were perfected over time to satisfy the client's taste, the handmade chocolates that you have in your hands. Respecting the essence that the Founder Zelmar Guerrero would give to the product, the key to its success is the selection of raw materials to make a chocolate of excellence, which is still recognized today by customers who spread among relatives who travel to El Calafate. benefits, generating a loyalty to the brand that passes from one to another.
The elaboration is daily, applying the minimum technology to preserve the philosophy of an artisan work, cutting each bar that reaches the counter with a knife and decorating them individually.
In El Calafate, to say chocolate is to say Casa Guerrero.
Ingredients: Cocoa liquor, cocoa butter, sugar, milk
Av. del Libertador n° 1246
Specialty
Homemade Chocolates House
Schedule
9:30-13:00, 16:00-20:30